Ballet
Ballet technique is essential for cultivating Ukrainian dancers of the highest calibre. Dancers receive training during class and it is highly recommended that each dancer augment his or her training with additional ballet instruction to build on the fundamentals and enhance skills. For the convenience of our members, high-quality ballet technique classes are available at the studio.
Classes run from approximately mid-September to the end of March
Elizabeth Alleyne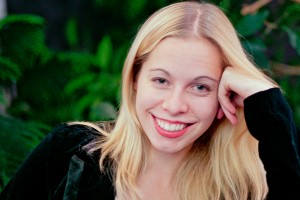 Ballet Enrichment classes are taught by instructor Elizabeth Alleyne who has a Bachelor of Arts in Dance Education (Surrey, England), and is working toward her Bachelor of Education. She is a ballet instructor with Dance Dynamics and is a caregiver at Zoie Gardner House – a home for people with disabilities (Catholic Social Services). Elizabeth formerly danced with Veeteretz.
Beginner-Intermediate 1:00-2:00 pm
Intermediate-Advanced 2:00-3:30 pm
Cheremosh 3:30-5:00 pm
Fall – 10 classes
Winter-Spring – 12 classes
Non-society members are subject to a Society initial admittance fee and annual membership fee
Call the studio 780-466-0089 for more information on fees and dates