Cheremosh Ukrainian Dance Festival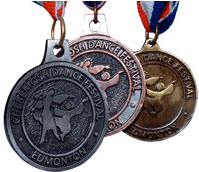 The Cheremosh Ukrainian Dance Festival is one of the largest dance festivals of its kind in North America. It takes place during the second weekend in May, and provides thousands of dancers with the opportunity to perform and learn in a professional and constructive environment.
The festival began in 1984, and has now grown to include over four hundred performances, distributing more than 2,500 medals to young dancers over the course of a four-day event. Each year, the festival concludes with a "Show of Stars" production, with tickets open to the public, showcasing the top-ranking dances of the festival. This Ukrainian dance festival is marked on the calendars of Ukrainian dancers and their families all over Alberta and the prairies. We invite you to come and share in the experience!