Summer Camps 2017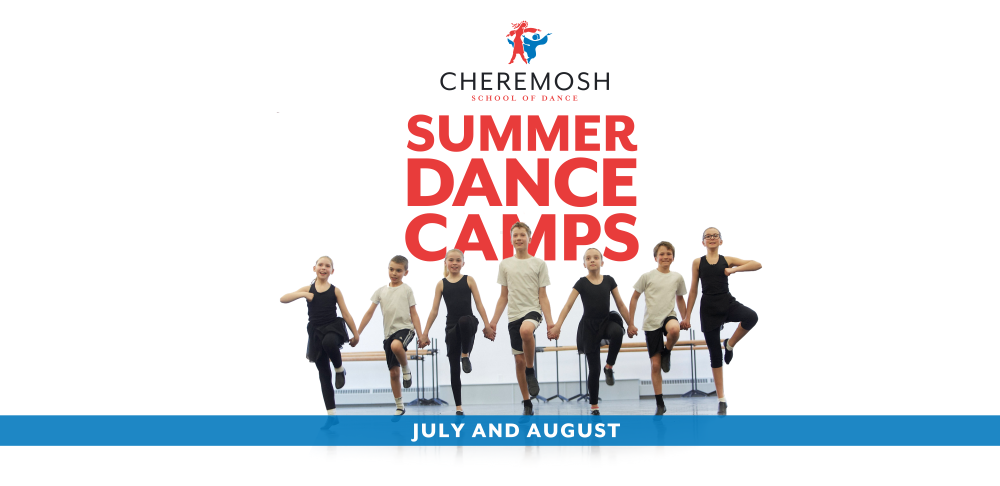 Full Day Camp

5 full days of Ukrainian dance, music and culture, plus more fun activities!
Ages 6-9
July 17 – 21 | Aug 14-18
Ages 10 – 13
July 24 – 28
9 am – 4 pm at the Beverly Studio(North)
Evening Tune-Up

Prepare for September auditions and the start of a new dance season!
Ages 13+ | Aug 28 – Sept 1
6-9:30 pm at the Beverly Studio (North)
Half Day Camp

Not sure if Ukrainian dance classes are for you? This is the perfect way to try it out!
Ages 3-5 | Aug 21-25
9-11:30 am at the Beverly Studio (North)
1-3:30 pm at the Riverbend Studio (South)
*NEW* Cheremosh Mountain Camp
Age 13+ | July 30 – August 5 | Banff, AB

Join us in the picturesque town of Banff for a week of dancing and activities around town. Taught by the internationally known choreographer Mykola Kanevets, dancers will spend the week learning traditional dances and improving their technique.
During our stay at the YWCA Banff the dancers will have the opportunity to explore the Banff Gondola, while making friends with other dancers from around Alberta. All levels are encouraged to come but limited spaces are available. If you're over 13 years old, with a love of dance we encourage you to contact camps@cheremosh.ca
Registration opens soon!
Register Now